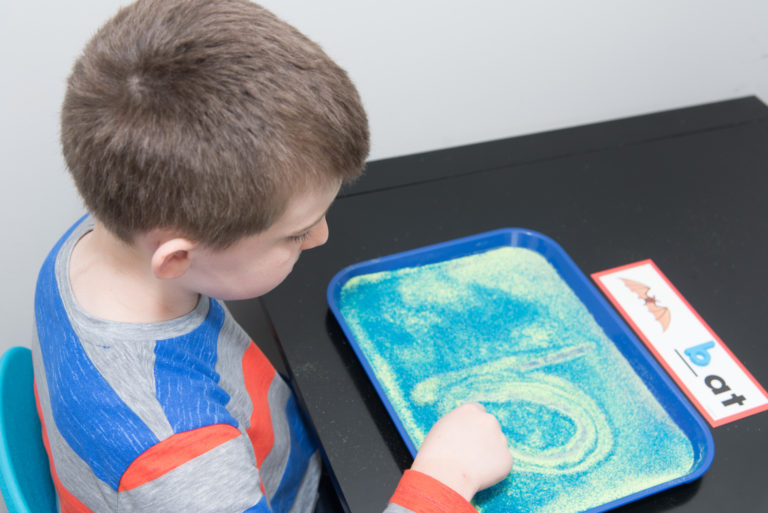 A child with Dyslexia generally has difficulty learning to read or interpret words, letters, and other symbols, but general intelligence is not affected.
Our Speech Language Pathologist in the West Ashley office has received comprehensive training in the diagnosis and intervention of Dyslexia utilizing the Orton-Gillingham approach. This 2-hour comprehensive assessment is comprised of a 15-part language and literacy test, as well as Dyslexia screening. If you would like to receive a language-literacy assessment by our Orton-Gillingham trained therapist, please speak with our office staff. Following the evaluation, the SLP will determine if your child qualifies for services for language-literacy, or specifically Dyslexia.
Our SLPs are trained in Lively Letters, a reading intervention program. With the support of our Orton-Gillingham trained therapist, we offer language-literacy therapy utilizing a multi-sensory approach. If your child requires speech therapy for language-literacy, this is something we can process through your child's insurance.
If your child is found to have Dyslexia, our Orton-Gillingham trained therapist will provide treatment. Orton-Gillingham is a multi-sensory approach to reading intervention and remediation, that focuses on a child's dominant learning modality while delivering instruction that will strengthen the remaining learning pathways necessary for reading. This therapy can also be processed through insurance.
Evaluations offered in West Ashley, and therapy services offered in West Ashley, Ladson, and Mount Pleasant.
Call (888) 510-6369 |  Fax (888) 510-9156
Email info@tricountytherapy.com