Tic-Tac-Toe Heart Snack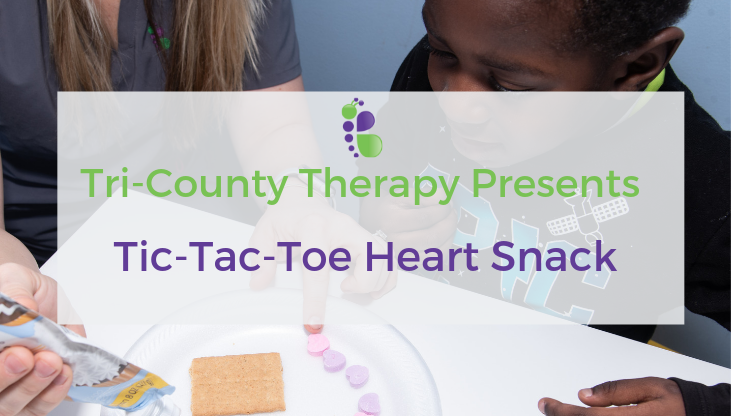 Working on your child's speech and language targets can be incorporated into fun, everyday activities at home.  Snack time is no exception. Today we are sharing a therapists favorite Valentine themed snack activity:
Tic-Tac-Toe Heart Snack
Follow the 4 steps below and enjoy this fun at home activity with your child:
Step 1: Gather Your Materials 
You will need: graham crackers, icing, and candy hearts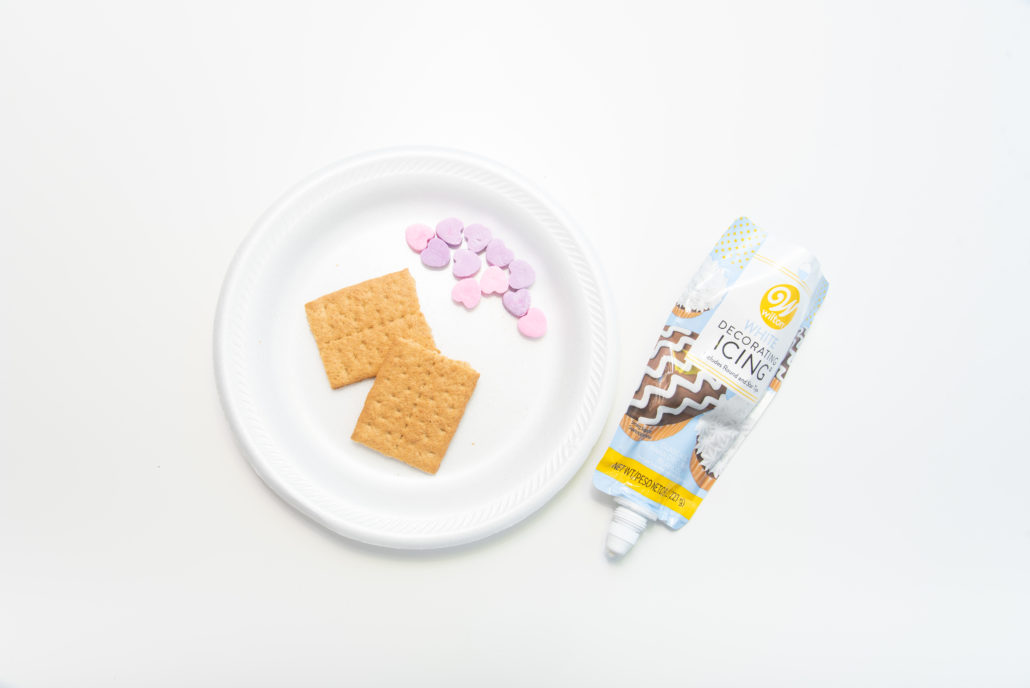 Step 2: Prep your tic-tac-toe boards
Break your graham crackers in half 
Count how many hearts you will need for each board (9 per board)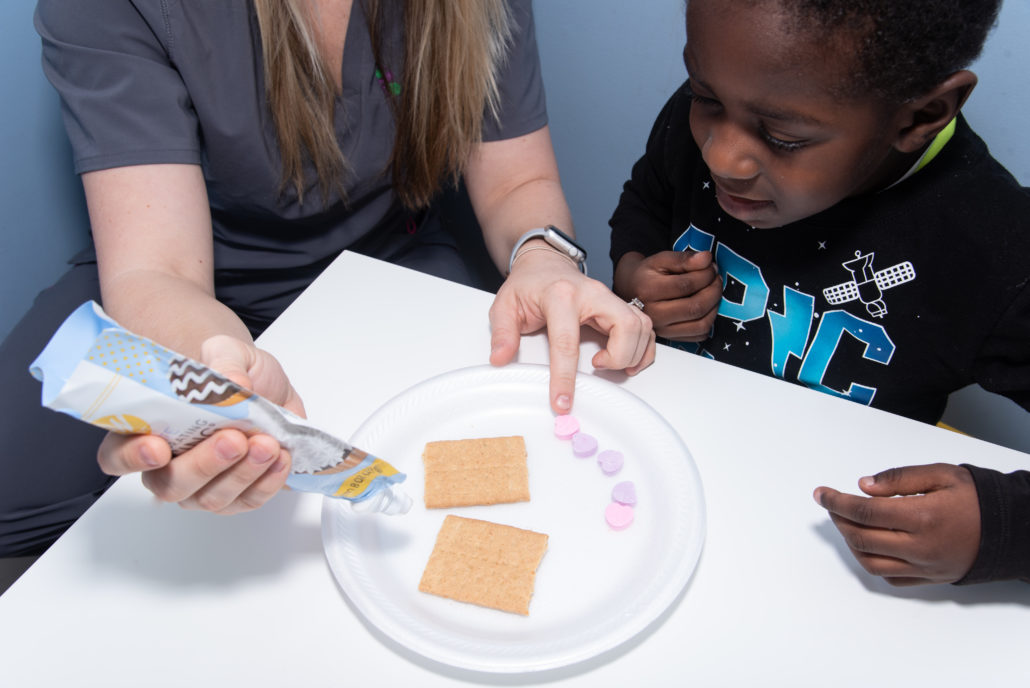 Step 3: Decorate
Place heart candies in each respective box after given a verbal direction.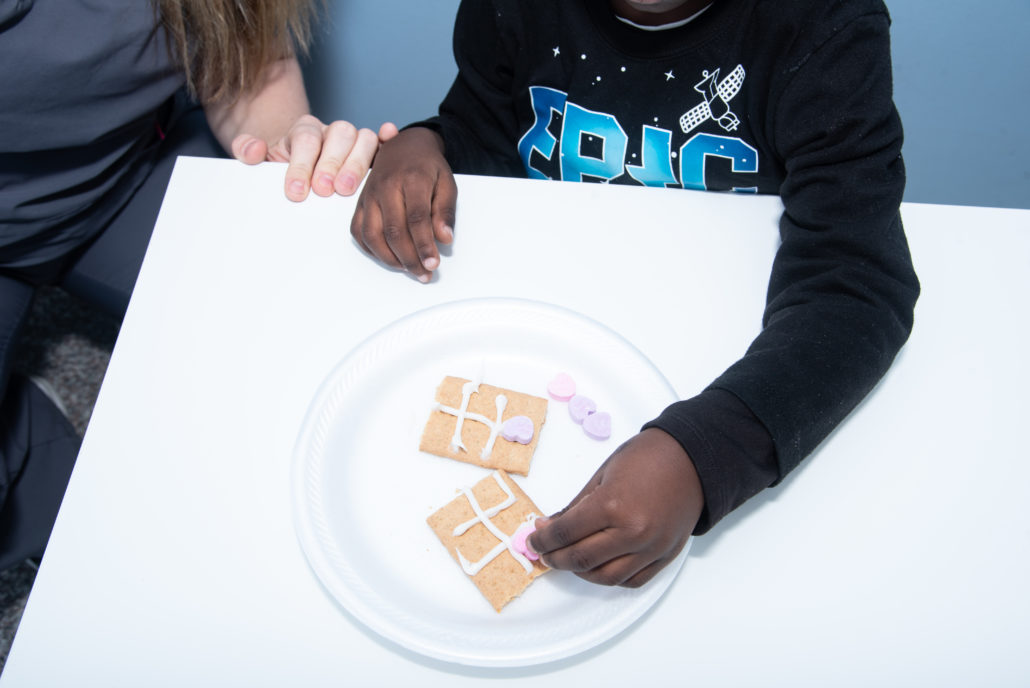 Step 4: Enjoy
Time to eat your yummy snack!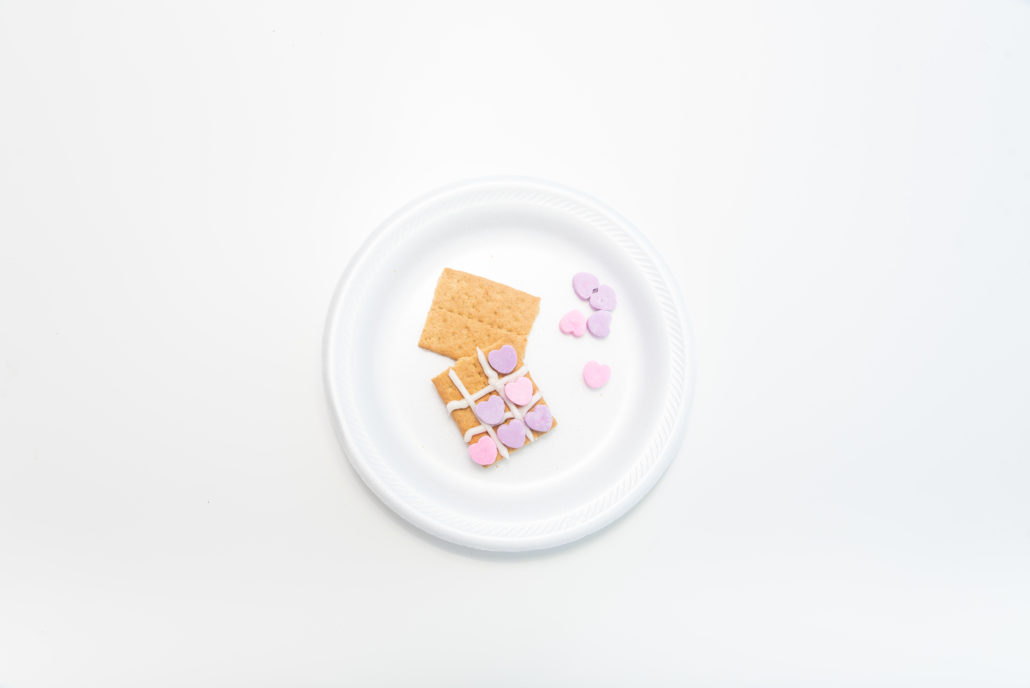 Listed below are the speech and language skills targeted in the making of this snack:
Following directions – You can simplify this task with single step directions or increase the difficulty of this task to following multistep directions. (find 3 blue hearts, put the purple heart in the middle vs. find 5 pink hearts and 2 yellow hearts and put the green heart next to the purple heart and then but the yellow heart below the green heart.)

 

Spatial concepts – on top, under, above, below, in between etc.

 

Qualitative concepts – big, little, colors

 

Quantitative concepts – one, all, few, two

 

Attributes – same, different 

 

Turn-taking 

 

Conversation starters

 

Figurative language 

 
Try the Tic-Tac-Toe Heart Snack at home and let us know how it turned out!